Do you have a dream?
Have you wondered if it's possible to live every day filled with joy?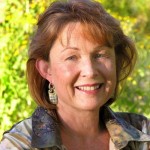 How often do you think about starting your own business and don't know where to begin? Do you think up ideas about creating products and want to know where to start? Have you worked towards a goal and keep getting stuck?
As a Professional Certified Coach for more than 15 years, I hear these themes often, and I have lived them myself. That's why I became passionate about personal and business development, not only for myself, but for supporting others on their 'dream' journeys to personal fulfillment. On my present path, I provide life and business coaching for people in all walks of life – from educators, executives and beginning entrepreneurs to multi-million dollar business owners. I lead seminars and trainings, create curriculum, counsel and job coach adults and youth with developmental disabilities, teach job skills to high school students.
I've published a novel and a Mary Magdalene inspirational card deck. For two years I contributed bi-monthly columns to United Press International's Spirituality online site. In the past, I have been Director of one of the world's largest child development centers, co-created an independent record label that reached multi-million dollar sales, worked at the Pentagon, and even became a California Realtor!
All of these pursuits were successful, and in between there were a few not-so-successes, which led me to the point of understanding victory, failure, and everything in between – in many different fields. Overall, I've taken the risks to learn, to try, to win and sometimes fail, and came to this place in life of wanting to take people under my wing, to support their desires to live a fully purposeful life with passion.
I approach coaching and consulting collaboratively, compassionately and with an action oriented style. I believe that anyone can succeed with their goal if given support, guidance, the commitment to make it happen, and an exciting achievable plan of action to stay on target.
Besides traditional coaching, in 2003, I began specializing in a self-developed process called Vision Mapping Strategies ©, an interactive and intuitive process that combines logic and imagination …to create a strategy that results in a plan of action for immediate or long-term results. I've done this process in person and internationally using Skype. I am at your service to guide your steps forward in whatever coaching method you choose – in a vision mapping session and/or with weekly or monthly coaching.
Every person, couple, team or organization has challenges. I want to know what those might be for you – your dreams, what you want to accomplish – how you can be your best self. Working together we can explore and discover what is calling you.
Give me a call, or email using my Contact Form and let's talk about how we can co-create a passionate and achievable plan of action for you!